"Coming In For A Landing"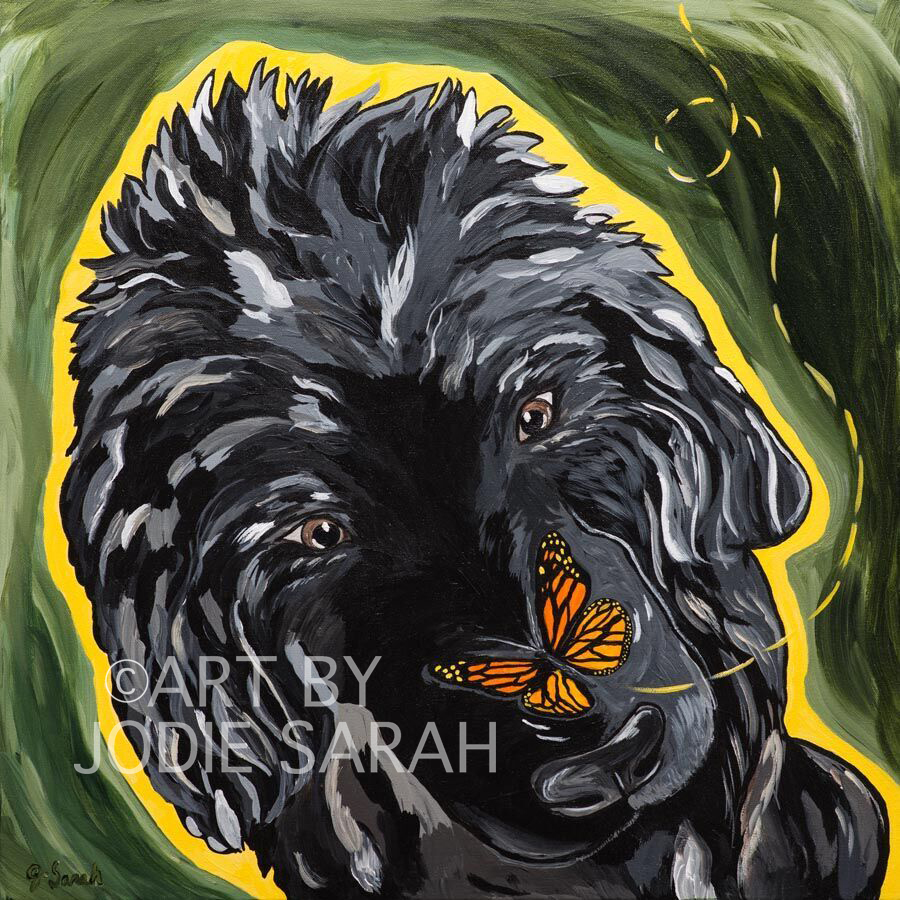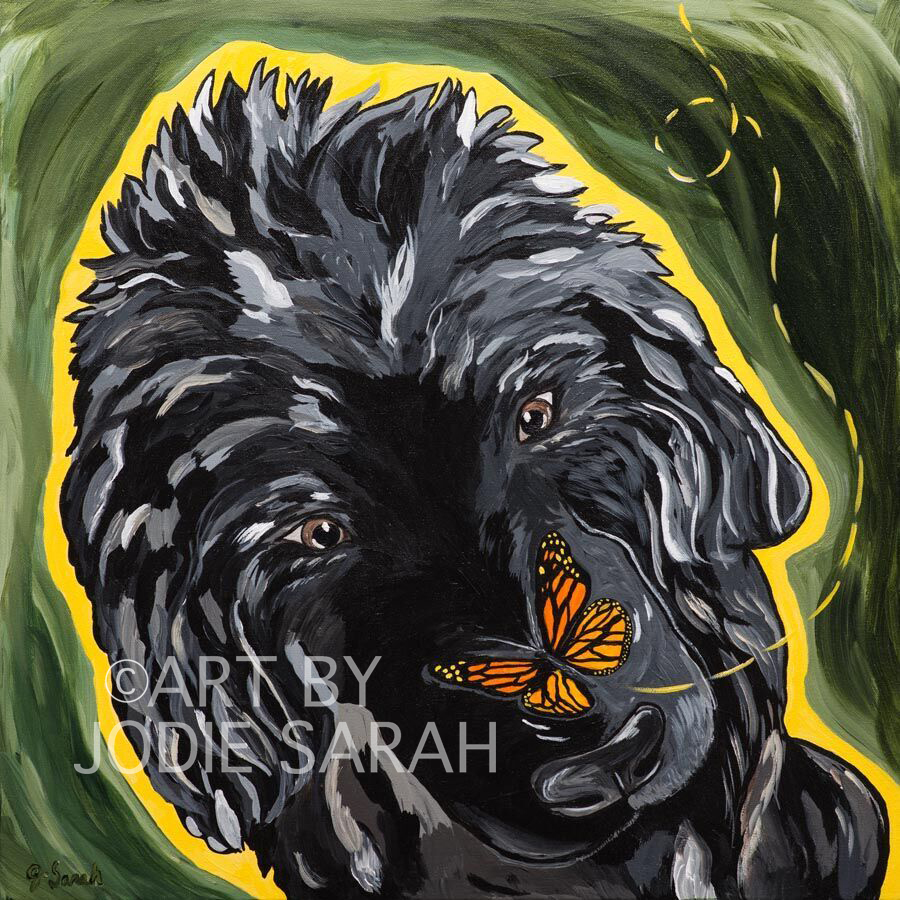 "Coming In For A Landing"
A delicate butterfly finds the perfect landing spot, right on a dog's nose.
Original Artwork - only one available
24" X 24" Gallery Wrapped Deep-Edged Canvas
Wired and ready to hang
This is a large piece that requires special packaging and tracking. Please choose USPS Priority Mail Shipping Option $105.00 at checkout. Delivery is available within a 25-mile radius of the Seattle area. Contact me directly at masiwchuk@comcast.net for more information.