"Loyalty of Hachiko" - Series 1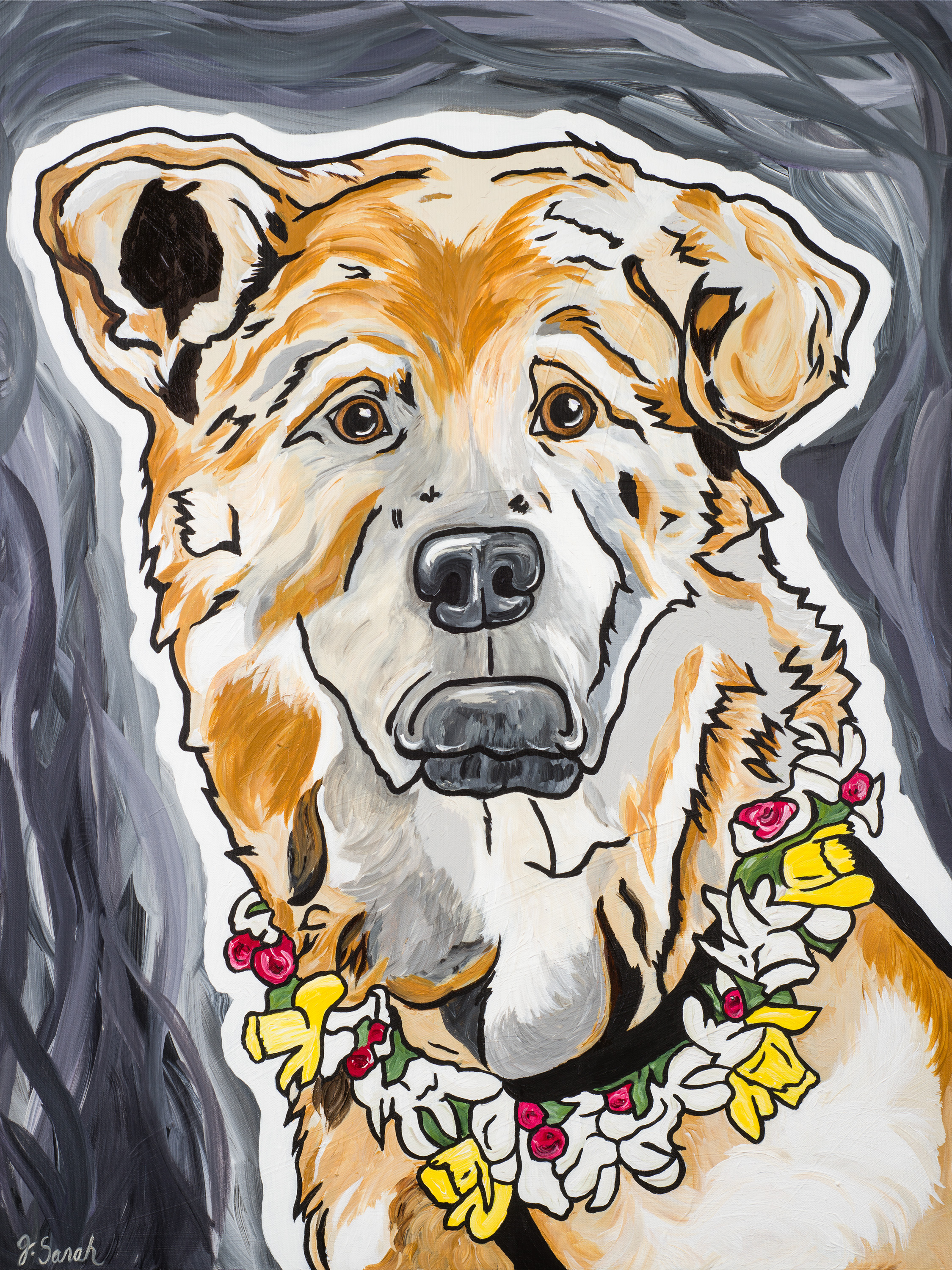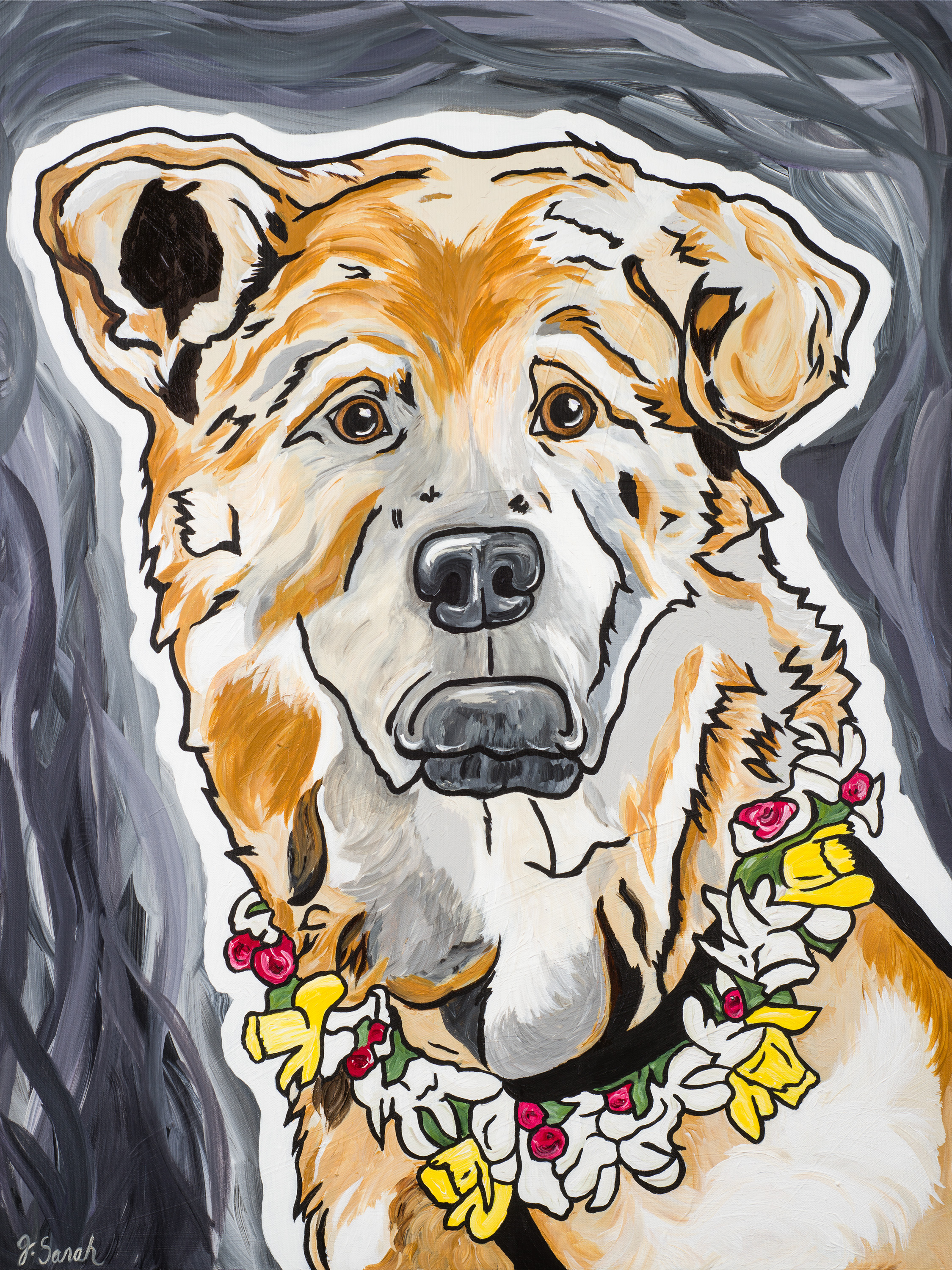 "Loyalty of Hachiko" - Series 1
Hachiko was an Akita that lived in Japan in the 1920's. Every day he would follow his owner, a professor, to the train station. He would wait for him until the end of the day and they would walk home together. One day, the owner unfortunately passed away at work. Hachiko refused to leave the train station and would continue to wait for his owner for seven years. He lived his life like a stray but became a beautiful symbol for the loyalty that dogs can exhibit. He now has two statues erected in Japan in his honor.
Wanting to bring this extraordinarily loyal creature to life in a painting, I only had a very blurry black and white photo to work from. His expression is that of worry and wear, but a glint of hope that he may just be reunited with his owner. The colors in him hint to what must have been his original color as an Akita. The whites and gray represent his life as an unkempt stray. Hachiko wears a beautiful lei to honor his life and the dedication he had to his owner.
This Series looks to honor and bring to light the special canines that have made a large impact on society.
Original Artwork - only one available
First in a Series - Significant Canines in History
30" X 40" Gallery Wrapped Deep-Edged Canvas
Wired and ready to hang
If you would like to purchase this piece, please contact me directly at masiwchuk@comcast.net.